To give away money is an easy matter and in any man's power. But to decide to whom to give it and how large and when, and for what purpose and how, is neither in every man's power nor an easy matter. ~ Aristotle
There is a quote I heard Motivational Speaker "Les Brown" say, that sticks in my mind and it goes like this, "If you do what is easy, your life will be hard.  If you do what is hard, your life will be easy!" This is what I believe happens when we are giving and caring and support so needed causes with our money, when God blesses us with an abundance.
I chose to begin this site, which will highlight numerous who I call champion heroes, and there are so many who are with us today or gone on, but left behind their legacies to remind us of them and their hard work, diligence and struggle to succeed.
These are many who I admire and cherish and so look up to, as coaches or mentors, and there are those who have gone on, yet, leaving behind great memories due to their giving and hard work motions. There are some who are as yet, living right here today, whom I likewise esteem and take after for their huge hearts to society and to the world, fundamentally for our kids; which I will acknowledge  in this blog. There are many who are still with us today, and please blame my head and not my heart for not mentioning everybody.
I have dedicated this page to the ones who have gone on, and so very grateful for the great champions who are with us today who truly give back from their hearts to our children, so that they can grow up knowing that somebody cared enough to make their dreams come true!
The greater part of my life, I have had one major heart which have constantly thought about giving of my time, volunteering, dealing with the sick, simply cherishing and minding and being of service to others. My first volunteering and offering over to our group was a candy striper, and it made you feel so great seeing others grin and smile, when they see your face. Before I leave this world with God's help, I need to be among a great list some place of happy providers, philanthropist, who started late in life of turning a business visionary, yet turned into a philanthropist, who leaves a legacy to be carried on in my memory of giving for an incredible reason for our children of the world, who may be called dumb or even different, to know that there is a place for us in this great big beautiful world.
While beginning and seeking after my training which had begun and ceased the greater part of my life because I could call my own decisions, at long last chose to seek after and complete what I began, being my school instruction. I must concede being more seasoned has its focal points and detriments, basically favorable circumstances, in light of the fact that when more established, you are more genuine, more centered and decided not to surrender regardless of what due to the embodiment which is more valuable than at any time in the past! I pray to God to be able to give back to our children one day!
Sir Richard Branson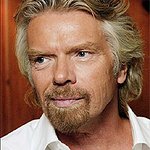 Branson has pledged to commit $3 billion, all profits from his travel firms over the next ten years, to the reduction of global warming.

He has previously donated to educational charities in Africa.

Branson started his first charity, "Student Valley Centre", when he was only 17.

Richard is Patron of the International Rescue Corps.

In 2007, Branson formed The Elders – a small, dedicated group of leaders, working objectively and without any vested personal interest to solve difficult global conflicts – with Peter Gabriel, Nelson Mandela, Desmond Tutu, Kofi Annan, and Jimmy Carter.

In March 2008, he hosted an environmental gathering with Former British Prime Minister Tony Blair, Wikipedia Founder Jimmy Wales, and Larry Page of Google at his private island in the Caribbean to discuss global warming-related problems facing the world.

When Saddam Hussein invaded Kuwait, Richard Branson organized to fly 40,000 blankets to refugees fleeing into Jordan. He single-handedly had to fight with Government ministers to make sure the supplies got to those who needed them.

In 2004 he set up Virgin Unite to encourage all of his staff around the world to tackle tough social problems.

He persuaded Elton John to sing Candle In The Wind at the funeral of Princess Diana – which eventually raised $40 million for charity.

Sir Richard Branson is Founder and Chairman of the Virgin Group. Virgin is one of the world's most recognized and respected brands and has expanded into many diverse sectors from air and ground travel to telecommunications, health, space travel and renewable energy through more than 200 companies worldwide, employing approximately 50,000 people in 30 countries.

In 2004, Branson established Virgin Unite, his nonprofit foundation. It mobilizes the talent and resources from across the Virgin Group and beyond, to tackle tough social and environmental problems in an entrepreneurial way. It is built on the belief that the only way we can address the scale of the challenges facing the world today is by revolutionizing the way businesses, government and the social sector work together—driving business as a force for good.

Branson has been working closely with Virgin Unite to bring together the right partners to help create new global leadership models to address conflict, climate change and disease. These include the Carbon War Room and The Elders, as well as a number of others.

Branson and Virgin Unite also support a number of initiatives that lead to economic empowerment and healthy communities. These initiatives range from creating sustainable healthcare models in Africa, like the Bhubezi Community Health Center and the Rural Transport Network, to supporting young entrepreneurs through the Branson School of Entrepreneurship in South Africa and Jamaica, to creating opportunities for disadvantaged young people in the US and the UK.

I would like to say that I have never in my 62 years seen such a caring and giving president as President Obama and our First Lady Michelle in history! We are beginning to see more love being shown to our children and I thank God for blessing us with our president and many amazing philanthropist, which are gone on and to the ones who are still here with us today!
Oprah Winfrey and our First Lady and President of the United States 
Oprah Winfrey Woman of Action and her graduates
Melinda and Bill Gates Foundation
A little girl who had dreams and became a wonderful giving woman, "Oseola McCarty deserves to be recognized not only for her own accomplishments, but as a representative of millions of other everyday Americans who give humbly of themselves, year after year. There are Oseolas all across the U.S."
Osceola McCarthy

By Karl Zinsmeister
Oseola Mccarty was naturally introduced to the world in 1908, and it was a crude begin. She was imagined when her mom was assaulted on a lush way in provincial Mississippi as she came back from tending a wiped out relative. Oseola was brought up in Hattiesburg by her grandma and auntie, who cleaned houses, cooked, and took in clothing.
As a kid, Oseola would get back from basic school and iron garments, stashing the cash she earned in her doll carriage. The three ladies depended totally on one another, and when the close relative came back from a hospitalization not able to walk, Oseola dropped out of sixth grade to look after her, and take up her role as a washerwoman. She never came back to class.
"Work turned into the incredible great of her life," clarified one individual who knew her. "She discovered excellence in its development and pride in its procurements. She was content to have it and provided for herself over to it with relinquish."
Mccarty herself put it this way:  "I knew there were individuals who didn't need to function as hard as I did, however it didn't make me feel miserable. I wanted to work, and when you want to do anything, those things don't trouble you. . . . Some of the time I worked straight through a few days. I had objectives I was moving in the direction of. That roused me and I had the capacity push hard. . . . Work is a gift. The length of I am existing I need to be working at something. Only in light of the fact that I am old doesn't mean I can't work."
What's more hers was not a standard-issue work. Mccarty scoured her clothing by hand on a rub board. She did attempt a programmed washer and dryer in the 1960s, yet found that "the clothes washer didn't flush enough, and the dryer turned the whites yellow." After years of bubbling garments and afterward doing four crisp water washes, that wasn't adequate to reach her exclusive expectations. The machine was just about instantly resigned, and she about-faced to her Maid Rite clean board, water drawn from a close-by flame hydrant, and 100 feet of outdoors clothesline.
Asked to portray her commonplace day, Mccarty replied:
"I would go outside and begin a flame under my wash pot. At that point I would douse, wash, and heat up a heap of garments. At that point I would rub 'em, wrench 'em, rub 'em once more, starch 'em, and hang 'em hanging in the balance. After I had the majority of the clean garments at stake, I would begin on the following cluster. I'd wash throughout the day, and in the evenin' I'd press until 11:00. I adored the work. The splendid blaze. Tweaking the wet, clean material. White shirts shinin' hanging in the balance."
This uncommon hard working attitude, sought after straight through to her retirement at age 86, obviously delivered results her clients increased in value. In 1996, Hattiesburg representative Paul Laughlin composed that "I know one individual who still has a few shirts that were last cleaned just about two years prior by Miss Mccarty. He says that he doesn't expect to wear them; he simply takes them out occasionally to take a gander at them and to appreciate the fresh fabric and its aroma." Mccarty, finishes up Laughlin, was a mobile article lesson "that all work can be performed with nobility and implanted with quality.
"Diligent work gives your life significance," expressed Mccarty. "Everybody needs to buckle down at somethin' to like themselves. Each employment could be possible well and consistently has its fulfillments. . . . In the event that you need to feel pleased with yourself, you've got to do things you can be glad for."
Not long after she resigned, Mccarty did something that made numerous Americans exceptionally pleased with her. She had started to spare just about when she began working at age eight. As the cash pooled up in her doll surrey, the exceptionally young person made a move. "I went to the bank and stored. Didn't know how to do it. Went there myself. Didn't tell mom and them I was goin'."
"I initiated to spare cash. I never would take any of it out. I simply place it in. . . . It's not the ones that profit, yet the ones who know how to spare who excel. You got to allow it to sit unbothered long enough for it to increment."
Obviously that obliges restraint and unobtrusive longings. "My mystery was happiness. I was content with what I had," said Mccarty.
These solid propensities ran together to create Mccarty's last mystery. When she resigned in 1995, her hands frightfully swollen with joint inflammation, this washerwoman who had been paid in little heaps of coins and dollar charges her whole life had $280,000 in the bank.
Significantly additionally startling: she chose to dole a large portion of it out not as an estate, yet quickly.
Putting aside simply enough to live on, Mccarty gave $150,000 to the University of Southern Mississippi to reserve grants for commendable yet penniless understudies looking for the training she never had. When they discovered what she had done, in excess of 600 men and ladies in Hattiesburg and past made gifts that multiplied her unique gift. Today, the college exhibits a few full-educational cost Mccarty grants consistently.
Like a considerable measure of philanthropists, Mccarty needed the fulfillments of giving while living. Furthermore she succeeded. The main recipient of her blessing, a Hattiesburg young lady named Stephanie Bullock, was president of her senior class and had steady folks, additionally a twin sibling, and insufficient family wage to send them both to school. With her Mccarty Scholarship, Bullock selected at Southern Miss, and immediately received Mccarty as a surrogate grandma.
Like a great deal of humanitarians, Mccarty felt an effective impulsion to act in her home district. At the point when inquired as to why she picked Southern Miss, she answered "on the grounds that its here." The grounds (however she had never gone to) was placed simply a few squares from her home.
Preceding making her blessing, Oseola's one long excursion had been to Niagara Falls. Here is her memory:
"Law, the sound of the water was similar to the sound of the world comin' to an end. At night we spread covers on the ground and consumed outing suppers. I met individuals from everywhere throughout the world. On the return trip, we halted in Chicago. I preferred it, however was prepared to get back home. I missed the spot where I had a place where I was required and makin' a commitment. No spot contrasts with the bit of earth where you have put down your roots."
Like a great deal of steadfast givers, Oseola Mccarty was excusing. Reminded that the college she was providing for her cash to had been white-just until the 1960s, she replied with poise: "They used to not release minorities individuals out there. Yet now they do. What's more I think they ought to have it."
Like a ton of altruists, Oseola Mccarty had a solid and idealistic character and great propensities. She existed economically, strolling very nearly all over, including more than a mile to get her staple goods. When she stayed in an inn shockingly in the wake of coming to open consideration, she made the cot before looking at.
Notwithstanding the pride of work, Mccarty's fulfillments were the ageless ones: confidence in God, family closeness, and adoration for region. One companion depicted Mccarty's confidence "as basic as the Sermon on the Mount, and as hard to practice." She was sanctified through water at age 13, dunked in a neighborhood lake while dressed all in white (a blended gift for somebody who washed her garments by hand).
"I begin every day on my knees, saying the Lord's Prayer. At that point I get occupied about my work," Mccarty let one know questioner. "You need to acknowledge God the most ideal way you know how and afterward He'll show Himself to you. Furthermore the more you serve Him, the more capable you are to serve Him."
"Some individuals make a considerable measure of clamor about what's off with the world, and they are normally blamin' another person. I think individuals who dislike the way things are have to take a gander at themselves first. They have to get right with God and change their own particular manners. . . . On the off chance that everyone did that, we'd be OK."
Like a considerable measure of donors, Oseola Mccarty realized that giving is its own pleasure. At the point when a columnist from People magazine asked her for what reason she didn't spend the cash she'd saved money on herself, she replied with a grin, "I am spending it on myself."
"I am pleased that I buckled down and that my cash will help youngsters who endeavored to merit it. I'm glad that I am leaving something positive in this world. My just lament is that I didn't have more to give."
Like a considerable measure of altruists, Mccarty would have liked to move others to comparable acts. What's more she did. Notwithstanding the neighborhood overflowing that multiplied her enrichment, HQ TV magnate Ted Turner chose to give a billion dollars to philanthropy in the wake of listening to her story. He was cited in the New York Times saying, "If that little lady can dole out all that she has, then I can give a billion."
What's more like a considerable measure of altruists, Oseola Mccarty knew she didn't need to spare the entire world. She cast her basins down and altered what was within reach. "I can't do everything. In any case I can do something to help some person. What's more what I can do I will do."
Bernice Pauahi Bishop
By Mithun Selvaratnum
Bernice Pauahi Bishop was a Hawaiian princess, the last immediate relative of the Royal House of Kamehameha. With her spouse, Charles Reed Bishop, she is recognized as a standout amongst the most amazing givers ever. Her estate supplied the Kamehameha Schools, which right up 'til the present time have some expertise in instructing the offspring of local Hawaiians. After her demise, Charles Bishop spent numerous years bringing her vision to realization.
Pauahi was conceived in December 1831, the incredible granddaughter of King Kamehameha the Great, vanquisher and unifier of the Hawaiian Islands. In her soonest years, she was raised as an aliʻi (honorable), saturated with local customs. At seven years old, notwithstanding, she was sent to the Royal School. Run by a couple of wedded Protestant preachers, the school was focused on furnishing the youngsters with the finest conceivable course of Western instruction. "Miss Bernice" rapidly turned into a star student, exceeding expectations in both scholastics and manners, and an ardent Christian. She was regularly contrasted positively with her ruined, acting mischievously aliʻi comrades including Prince Lot Kapuaiwa, the future King Kamehameha.
In 1846, Charles Reed Bishop landed in Hawaii. The 24-year-old agent had cruised from New York on the way to Oregon; after unpleasant entry through Cape Horn, the boat put in at Honolulu for procurements. Diocesan chose to endure the winter in the Islands. He discovered work with neighborhood Yankee traders, soon turning into a representative at the U.s. department. He met Pauahi and soon started routinely approaching her at the Royal School. In spite of the fact that her family solidly helped her to remember her commitment to wed Hawaiian sovereignty, Pauahi stood up to. In June 1850, in a little service which her guardians declined to go to, Pauahi got to be Bernice P. Cleric.
Religious administrator accommodated with her family inside a year, and by 1857 had acquired from them a home totaling 16,011 sections of land. With it came an extensive variety of obligations. All through her mid-20s, Bishop served as a conventional Hawaiian philanthropist, offering direction, backing, and support to the individuals who approached her. She spent numerous working hours in her arrangement, situated under a tamarind tree, taking visits from individual islanders and working through their issues in her local Hawaiian tongue.
In the meantime, Bernice was continually included in American types of community engagement. She was a pioneer in a few beneficent associations, including the Stranger's Friend Society, which supported debilitated voyagers, and the Women's Sewing Society, which gave attire to poor people. A refined contralto vocalist and piano player, she directed exhibitions of the works of Haydn and Verdi with the Amateur Musical Society, and gave music lessons at the Royal School. A sincere Protestant, Bishop routinely taught Sunday school at Kawaiahaʻo Church.
Charles Bishop, then, discovered mounting accomplishment as a representative, opening a bank that benefitted from the blasting sugar exchange. (It would in the end get to be First Hawaiian Bank, which remains the most established and biggest bank in the state, with resources totaling $16 billion and limbs in Guam and Saipan.) Before the islands were attached, he held a progression of open business locales, actually serving as clergyman of remote issues from 1873 to 1874. With her regal heredity and his developing fortune, the Bishops were the social pioneers of Honolulu, facilitating going to dignitaries, including diplomats and eminence.
In 1872, Bernice was summoned to the deathbed of King Kamehameha V, where he named her successor to the throne. Diocesan can't, just saying, "Don't consider me." Rather than expect the crown, she spent the following decade venturing to the far corners of the planet, facilitated by the imperial and respectable guests who had delighted in her neighborliness on Oahu. In 1883, Ruth Keʻelikolani—regal tutor of the Islands—passed away, leaving almost 353,000 sections of land to her cousin Bernice. Bernice was immediately the biggest landowner in the Islands, in individual ownership of around 9 percent of the Hawaiian landmass.
With their freshly discovered riches, the Bishops chose to compose their wills. Bernice made individual procurements for various foundations, companions, and servants. The incredible main part of her bequest around 378,569 sections of land of area was to be held in trust, with the end goal of opening "two schools, each for sheets and day researchers, one for young men and one for young ladies, to be known as, and called the Kamehameha Schools." Her will further stipulated that the schools offer inclination to "Hawaiians of unadulterated or part native blood," giving them with an English-dialect instruction and teaching strict Protestant ethical quality. It was an aggressive task, exceptional in Hawaiian history. In a letter composed years after the fact, Charles noted that his wife "most likely had given more thought to the matter than I had."
It was blessed that the Bishops composed their wills when they did. Bernice was diagnosed with breast disease inside a year. She kicked the bucket in October 1884.
The fate of the schools was left to five trustees, including her spouse. An expert humanitarian in his own privilege, Charles Bishop had effectively helped discovered the Hawaiian Historical Society, the Honolulu Public Library, and many kindergartens all through the Islands. (In 1889, he established the Bishop Museum, home to the world's biggest gathering of Polynesian social antiquities.) To dispatch the Kamehameha schools, Bishop drew on his past administration on the leading body of the Punahou School, where he subsidized the development of Pauahi Hall, Charles Reed Bishop Hall, and the Bishop Hall of Science.
In November 1887, 39 understudies framed the top of the line at the young men's school; in 1894, 35 understudies rounded out the top notch at the young ladies' school. Today the schools have grounds on Oahu, Hawaii, and Maui, teaching almost 7,000 kids yearly. In this manner do Charles and Bernice Pauahi Bishop, childless themselves, rank among the best supporters of Hawaii's kids.
Madam C. J. Walker
by Monica Klem
Madam C. J. Walker positions among the best African-American donors in the country's history. When she died in 1919, Walker was generally praised as the first lady to turn into an independent mogul. The suspicion might not have been right; the evaluated estimation of her remaining home at the time of her demise was $600,000 (about $8 million in today's dollars). In any case, a few eras of African Americans looked upon her as verification that emotional monetary achievement was feasible for blacks and in addition whites.
Conceived in 1867 as Sarah Breedlove, her first years were spent on the Louisiana manor where her family had acted as slaves. She was the first in her family to be conceived free. Her guardians kicked the bucket when she was an adolescent youngster, abandoning her to live with her sister. Sick treatment by her remorseless brother by marriage spurred 14-year-old Sarah to leave the family unit and wed Moses Mcwilliams. After seven years Mcwilliams kicked the bucket, and Sarah and her three-year-old girl Lelia moved to St. Louis, where three of her siblings existed.
She took up fill in as a washerwoman. She remarried in 1894, and soon ended up supporting an unsteadily damaging and transparently unfaithful spouse. Dead set to give her little girl a superior life, she figured out how to send Lelia to Knoxville College in Tennessee. In 1903, she exited her spouse and accepted an occupation as a business specialists for Annie Pope-Turnbo, a St. Louis specialist who created items that guaranteed to animate hair development.
Following two years, Sarah moved to Colorado to be closer to her sister-in-law and four nieces. She was trailed by Charles Joseph Walker, a daily paper notice salesperson from St. Louis, whom she wedded a couple of months after the fact. In Denver, she was Pope-Turnbo's just deals operators, however her prosperity proposed that she may start offering hair results she could call her own.
She chose to start her own line of hair-consideration items, made particularly for African-American ladies. From her ventures, she knew there was a national business; from her time in Denver, she knew she expected to migrate her maturing business. The Walkers spent over a year going through the South, fabricating the establishments of a mail-request business, before choosing to set up shop in Pittsburgh. By 1908, she had prepared several business specialists. A visit to Indianapolis in 1910 persuaded the Walkers that it would be a decent area for a more lasting base camp.
An Indianapolis crusade to assemble another Young Men's Christian Association diversion office in a dark neighborhood gave her first chance to open magnanimity. She clarified her $1,000 blessing saying, "If the affiliation can spare our young men, our young ladies will be spared, and that is the thing that I am keen on." As her notoriety for liberality developed, Walker was progressively immersed with solicitations for help. At first slanted to help people who demonstrated a craving for change toward oneself, the center of her magnanimous doling slowly moved out from people (because of a progression of awful encounters) and to associations and causes.
In 1910, she made the Madam C. J. Walker Manufacturing Company of Indiana, setting up the fundamental capital herself. (She had embraced "Madam" as a first name, to block being called "Aunt" by whites.) Walker voyaged widely, going the extent that the Caribbean and Central America, to expand the appropriation of her items and to prepare new specialists. In 1916, she made the Madam C. J. Walker Benevolent Association, staffed by operators of her organization, contending that the valuable exposure that spilled out of magnanimous work was useful for business.
Walker was very committed to enhancing the lives of African Americans. She was a real funder of hostile to lynching projects run by the NAACP and the National Association of Colored Women. She drove the push to protect the home of Frederick Douglass in the Anacostia neighborhood of Washington, D. C. Walker declined to take sides on the profound separation between Booker T. Washington and W. E. B. dubois on the best methods for African-American progress. She was ready to associate herself with anybody whose work was intended to "propel the race."
In 1916, Walker moved to New York to be closer to her girl Lelia. Concluding that she required her very own place, she purchased 4.5 sections of land in Irvington-on-Hudson and fabricated a manor at an expense of $100,000. When she was diagnosed with hypertension and nephritis in 1917, Walker was encouraged to diminish her exercises. Rather, she quickened her talking calendar, until disease made travel physically unthinkable.
Indeed with her wellbeing falling flat, Walker joined an appointment of Harlem pioneers who went to Washington, D. C. There they contended that dark Americans who volunteered to battle in the First World War should be concurred full social liberties at the finish of threats. In August 1918, she assembled a meeting at her home, amid which she focused on the requirement for solidarity in the quest for high standards, and the need of unwaveringness both "to nation" and "to the warriors battling for popular government."
When she passed away on May 25, 1919, she cleared out the greater part of her domain to philanthropy. Most of the organizations particularly named were instructive, including (among others) the Tuskegee Institute, the Manassas Industrial School, and the Daytona Normal and Industrial Institute. She likewise incorporated the St. Paul's Mite Missionary Society and the Ymcas and Ywcas of Louisville and St. Louis.
"I am a lady who originated from the cotton fields of the South," condensed Walker in a discourse to the National Negro Business League Convention a couple of years before her demise. "From that point I was elevated to the washtub. From that point I was elevated to the cook kitchen. Also from that point I advanced myself into the matter of assembling. . . . I have based my own particular industrial facility all alone ground."
"I am in the business world, not for myself alone," she told Booker T. Washington in 1912, "yet to do all the great I can for the inspire of my race." She moved in the direction of that objective not just through her magnanimous movement, however by giving a large number of African-American ladies well-paying and noble occupations as appointed deals operators. As the New York Post recognized tailing her passing, Walker's clothes to newfound wealth life showed that the American long for individual achievement and afterward offering that accomplishment to one's colleagues connected to blacks and in addition whites, and that gifted and liberal residents of any shade "may climb to the most unique statures of American accomplishment."
There are many philanthropist listed amongst this great roundtable of champion hereoes, and many who were not mentioned such as Oprah Winfrey, Ellen Degeneres, Mr. and Mrs. Bill Gates, Sir Richard Branson, Warren Buffett, and many many more champions who are still here today with us, who I truly admire for their generosity to our world and mainly for our children!
I would like to say thank you for being the kindred spirited giving human being you are to those who have passed on and to those who are still with us today! It is people such as yourselves which gives hope and allow us to dream big, looking forward to one day giving back to our communities, society and world at large! Thank you so much for being an inspiration and for giving back!
Further reading:
"Oral history with Miss Oseola McCarty," University of Southern Mississippi Center for Oral History and Cultural Heritage (1997), lib.usm.edu/legacy/spcol/coh/cohmccartyo.html
Rick Bragg, "All She Has, $150,000, is Going to a University," New York Times, August 13, 1995,nytimes.com/1995/08/13/us/all-she-has-150000-is-going-to-a-university.html
Oseola McCarty's Simple Wisdom for Rich Living, edited by Shannon Maggio (1996)
Return to the Philanthropy Hall of Fame.http://www.philanthropyroundtable.org/almanac/hall_of_fame/
George Kanahele, Pauahi: The Kamehameha Legacy (Kamehameha Schools Press, 1986)
Harold Kent, Charles Reed Bishop: Man of Hawaii (Pacific Books, 1965)
Beverly Lowry, Her Dream of Dreams: The Rise and Triumph of Madam C. J. Walker (Vintage Books, 2003)
A'Lelia Bundles, On Her Own Ground: The Life and Times of Madam C. J. Walker (Washington Square Press, 2001)