"Strength in the feet make the appearance distinctive." ~ Valerie J Brown
When I was a very young child I can remember many stories about shoes.
Even Dr. Seuss had a quote which went something like this:
"You have brains in your head, you have feet in your shoes, you're on your own and you know what you know, and you are the guy who'll decide where to go."
Even, Cinderella had shoes and/or the glass slipper as part of the premise of the story.
Don't know quite how a glass slipper fits, but only Cinderella had the right shaped foot to get it on.
But does show that the fitting is most important.
When I was a kid we wore shoes like this which at that time were bought from Buster Brown, Brown Shoe Company and also I remember my parents buying us Stride Rites.  These shoes had good support for the ankles, heels, instep, etc.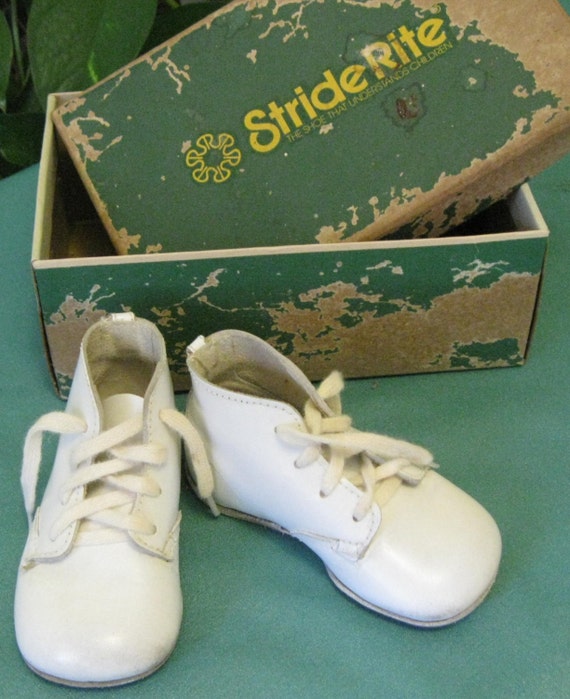 As I got older we went to these Stride Rites and Buster Browns: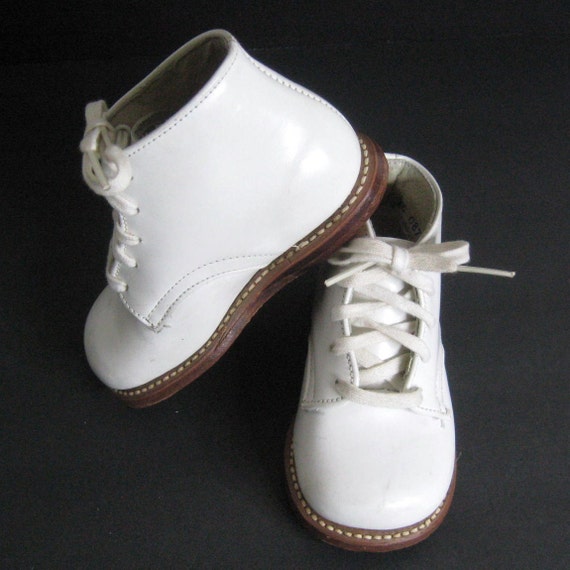 Then even older we went to these type:
Shoes were an important thing for your babies feet to grow up with healthy well-being and also it strengthened our legs and calves and legs as well as for good posture and spines.
I really do believe that with all of the diagnosis which I have had in my adult life what and how my parents took care of my body and feet when I was a baby and toddler is because of who I am right now today still making my feet a very important aspect of my well-being.
I prize my feet as if they were a trophy and when I was a baby my mom and dad had a baby photo of myself bronzed, with my first baby Stride Rite baby shoes, so I must have been very special to them indeed.
I still have the baby photo, but when our house caught on fire in the 1970's we lost everything, but a few things which thanks to my mom she saved my baby photo; which I still have and hold onto in that same steel file cabinet.
Okay back to children's feet.
Even older and as teenagers and adults my parents shopped at Northwest Plaza and bought only our shoes from Thayer McNeil which were Bass Weejuns, Black and Whites, Penny Loafers, College Brogues, etc.   We were truly blessed to have parents who cared about our feet.
There are many cute children stories and so fun to read with premise of shoes.
Here a just a couple you might want to read and add to your library collection to read to your little ones or just read yourself.
There are many books about shoes and each have great morals which to me shows how important our feet truly are and the lessons we can learn from!
"Rubber Shoes" by Gladys Elizabeth Barbieri, a book about gratitude.
"If The Shoe Fits" by Sarah Mlynowski, which truly puts a spin on Cinderella.
Salt in His Shoes: Michael Jordan in Pursuit of a Dream by Deloris Jordan (Author), Roslyn M. Jordan (Author), Kadir Nelson (Illustrator).   
This very sweet book relates to Olympic dreams come true in this inspiring picture book from Michael Jordan's mother, author of the New York Times bestselling Salt in His Shoes.
Check out for yourself all of the books which have the word 'Shoes' in the title and see if you don't learn a lot from them.
To all parents out there,  How important is it to get your child's feet properly measured, and to buy shoes that fit those measurements?
The genuine size and fitting from a gage is only a beginning stage to a qualified fitter. It is basic to frequently check the size and fitting of your little one as they have development spurts, however no two sets of shoes are the same paying little heed to what it says on the case end mark.
Two unique styles in the same size and fitting will fit diversely as the development strategy, materials, nation of source, and all the more significantly last shape, all have an orientation on the attack of a shoe.
A fitter will consider the individual's gait or walk, their weight, high or low lower leg bone, high or low ankle bone, flat feet, high insteps, heel bumpt, pronation, supination and so forth and so forth. … there are loads of things to consider when fitting a couple of shoes professionally.
According to the Podiatrist "Up until the around the age of 18, feet are continually developing and the bones are not fully formed/ossified until that age, so lots of damage can be done in that time, particularly to the much younger feet."
If you don't take care of your feet when you are a baby, you will have bad feet as an adult and nothing worse which messes with your and affects with your mind, etc.
According to "The Truth About…Kids Feet" "Your feet have 26 bones and around 250,000 sweat organs. To begin they are cartilage and ligament and simple to form like a jam. The nerve endings are not as receptive as in a grown-ups foot, along these lines a little tyke may not see that they are in agony or ready to impart it."
"In the event that your feet hurt it influences your whole physiology on the grounds that you move your body weight to check the agony, or walk contrastingly to keep shoes on, thusly this tosses out different joints and muscles – knees, hips, back, shoulders and neck might all endure and if joints wear inaccurately in later life joint pain and stiffness will dependably go to delicate, worn joints."
"You just need to watch a youngster strolling down the road from behind on the off-chance that they are wearing inexpensively developed shoes or boots, to see the weight they are putting on a piece of their shoes and how they have worn, permitting feet to turn over."
What's the realistic likelihood of problems arising if you don't buy shoes that have been professionally fitted?
It is a very real risk as only a third of the population have 'average' feet.
Something very essential and why it is most important to have a fitter measure you and your child's feet is the width and is something is very essential to our feet.
I was very wide as a baby, toddler and still as an adult my foot is healthy, yet very wide and cannot just wear any type shoes and they have to be of good quality and still am C width and was really wider when a kid.
So, I thank my parents for caring about our feet when children.
As a baby, we were allowed to walk barefoot a lot and also this is very healthy for toddlers and babies most of all and they really don't need shoes especially when it is hot outside.
So expensive tennis shoes, sneakers, etc. are not healthy for your children's feet unless they have support and are fitted for their feet for comfort.
A shoe which should be banned are those jelly bean shoes and that is the worse thing you can put onto your child's feet.
Bad shoes lead to bad health, i.e. headaches, etc. and bad health lead to painful feet as an adult with migraines, lumbar region issues and eventually spine problems.
It is so healthy to walk around the house barefoot and it feels so very good and is really good for our feet when we are babies, toddlers and even as adults and/or adolescents.
It is sad that our feet have to be encased most of the time, but when they are they should be treated with extra loving care.
So……"Yes width does matter. The shape of the shoe is what is most important and how it is fitted. The size might be the same, but the design etc. changes the volume inside the shoe and where the foot is positioned within it."
Going Barefoot Is a "Must" for Young Children by Dr. Thomas Hale, Jr. August 1959 issue of Journal of Military Medicine.
According to paper published in August 1959 issue of Journal of Military Medicine, Dr. Thomas Hale Jr. says, "It is not enough that children's feet be free from deforming shoes-foot health also depends upon going barefoot in order to develop agility and strength in the feet. . . . For toddlers, shoes should be worn outdoors only during inclement weather and indoors only for infrequent dress-up occasions."
Dr. Hale, Jr goes on to say that, "Fortunately, children can go barefoot most frequently in life during the first five years, while they do not yet attend school. These years are the most important in foot development. Children under five who go barefoot, if watched closely by their parents, are unlikely to walk where they will cut their feet or do themselves harm. Moreover, if they go barefoot frequently, they will soon develop tough, protective skin on the bottom of their feet. Skin thus developed is soft and has no callus but will give much protection. You have read accounts in the newspapers of international track stars winning races over cinder tracks barefooted – a normal capability of the human foot, though a constantly shoe-wearing "tenderfoot" is unable to understand it.."
Did you know that your feet have 26 bones and around 250,000 sweat glands. To start they are gristle and cartilage and easy to mould like a jelly?
The nerve endings are not as reactive as in an adults foot, therefore a small child may not notice that they are in pain or able to communicate it.
In closing, in the event that your child's shoes don't fit effectively and worn a considerable measure then perhaps, yet in the event that they are worn unpredictably then not as much hazard. I will call discount stores offering footwear are a reason that general society have the wrong impression of the significance of a decent shoe and of individual fitting. They purchase in mass efficiently and you pay for what you get. In the event that a shoe is not fitted by an accomplished or qualified shoe fitter, then you pay your cash and take your risk – stack them high, sell them cheap.
You get what you pay for and you want your feet to be treated with first being fitted properly, and then making sure that we pinch the toe of the shoe and make sure that the heel is not rubbing the back of the shoe, etc.
Our kids especially when they are babies, cannot talk and express to us when there feet are hurting from what we put onto their feet, and sometimes when they cry, the wrong shoe can be the villain to your child's pain and as an adult an even more miserable adult.
I thank my mom and dad and to all of the parents out there that take their baby and children's feet very seriously.
Believe it or not you can tell the baby's as adults now, which were allowed to go barefoot, also you can tell by the shoes they wore when a baby by their appearance as an adult in the way they walk, stand, and most importantly their posture.
"Strength in the feet make the appearance distinctive." ~ Valerie J Brown
References:
http://www.unshod.org/pfbc/swc5.htm
http://www.amazon.com/Rubber-Shoes-Gratitude-zapatos-gratitud/dp/1601310781
http://www.amazon.com/Salt-His-Shoes-Michael-Pursuit/dp/0689834195/ref=sr_1_1?s=books&ie=UTF8&qid=1443811991&sr=1-1&keywords=salt+in+his+shoes+michael+jordan+in+pursuit+of+a+dream