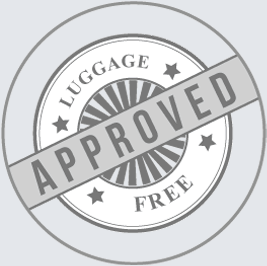 I have an idea how this luggage issue can be helped. I had an idea earlier and wrote a blog about this as well. What about if we begin to go luggage free and we get what we need when we arrive. By this, I mean our luggage will be waiting for us safe and sound by the use of Cargo flights specifically for transporting our luggage only and only certain people assigned by our partners are responsible for travelers luggage and this will cut down in standing in long lines and there is just way too much at risk right now and travellers are losing by travelling and this is so wrong. I thought the whole purpose for vacationing was for getting away from worries, but nowadways it is very stressful for travellers.. I know myself personally I don't like the idea of my perfume or expensive lotion being confiscated by the TSA. This is beginning to make travellers not want to fly as it stands right now. We have got to put our heads together and make a travellers experience be a positive one! If we were to use Cargo flights specially for carrying luggage this could be an entity in itself and would open new jobs for many too who would have be thoroughly background checked before hiring. That company would be responsible for anything missing, but I assure you this will put less stress on travellers and the airline industry too and less invading travellers luggage! If you have ever been victimized or had your home broken into, it feels the same way when your luggage had been gone through and it must stop in this country and everywhere else too It has gotten to the place where it is now resulting that we may consider using other means of transporation besides flying!
I had suggested that if and when dealing with the boutique hotels and when staying with one our BLLA member properties, your luggage would be waiting for you at your designated hotel.
I know this may sound a bit far fetched but something has got to be done are we are going to lose people using the airline industry all together!